High Risk Payment merchant

A high-risk payment merchant is a business that operates in an industry or market segment that is considered to have a higher risk of chargebacks, fraud, or other payment-related issues. Some examples of high-risk industries include online gambling, adult entertainment, and online pharmacies.
Because of the higher risk associated with these businesses, payment processors and banks may charge higher fees or require stricter underwriting standards to process their payments. Additionally, high-risk merchants may need to implement additional fraud prevention measures and monitoring to mitigate the risk of chargebacks and fraud.
It's important for high-risk merchants to work with payment processors that specialize in high-risk industries and have experience dealing with the unique challenges these businesses face.
Technologies are permanently developing, and the online payment industry is no exception.
Changes are also seen in many information technologies, and many companies want to stay in trend to reach a large audience and new markets.
A global trend in user experience
When it comes to payment processing, the ease of use of the system minimises the time associated with the checkout process for both online and offline settlements.
Optimisation of the payment process reduces the user's waiting time by minimising the necessary steps to complete the transaction.
Options include one-click payments, digital wallets, mobile payments, and cardless payments.
Online payments have reached a new level today. The COVID-19 pandemic has accelerated global e-commerce fashion with the result that many offline stores have migrated online.
According to statistics, the number of settlements using contactless payments in the United States in 2021 will exceed $ 111 billion.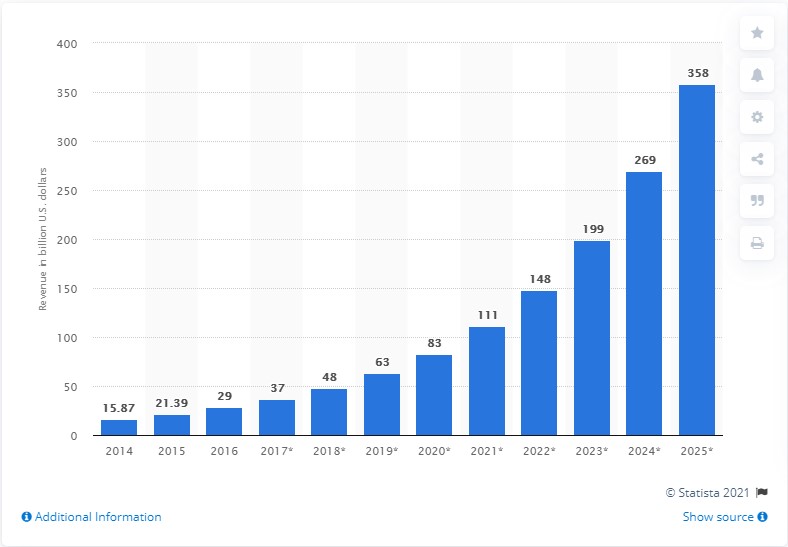 Of course, once they were not very popular due to their novelty and complexity of use. However, many processing companies and banks are actively working to improve the financial literacy of citizens by instilling new habits in them.
How can PaySpace help?
When it comes to integrating various payment methods to enhance the user experience, PaySpace is committed to offering only the best. Our capabilities allow us to provide more than 100 payment methods for users around the world. Information about each payment is securely encrypted and the security of the system is guaranteed by the PCI DSS international security certificate.
Real-time payments
Merchants around the world are switching to real-time payments. This area is very promising and has high chances to soon become one of the most popular payment methods.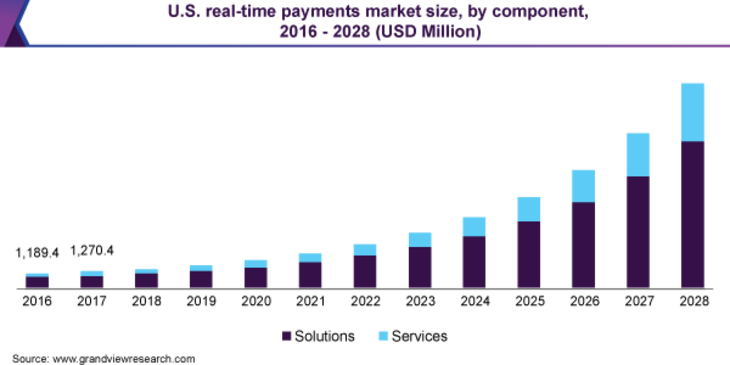 It became possible since the widespread use of smartphones and, as a result, p2p payments, crypto payments, and the use of biometric data.
The need to change and meet the growing demands of customers – real-time payments. Competition from aggressive new players with fast-growing business models has also contributed to this growth.
Artificial intelligence based on machine learning
How much do you want to protect your customers' payment details? The question is rhetorical. The safety of personal finance always comes first for both buyers and merchants.
AI-powered fraud detection is becoming a major need for every financial institution. Currently, the fraud rate remains high, especially due to the growth of online transactions. Therefore, technologies based on artificial intelligence help applications to identify and block any suspicious activity promptly.
Also, artificial intelligence can have a positive impact on customers by improving the quality of service. For example, modern chatbots can partially replace managers and reduce response times.
How PaySpace can help?
PaySpace has both built-in fraud prevention systems and state-of-the-art software capable of detecting almost any threat.
The era of digital currencies
As payments in cryptocurrency are slowly but surely replacing payments in the currencies we are used to, traditional payment providers are also starting to give way to crypto-processing.
Advantages of accepting cryptocurrency on the site:
Geographic coverage. Users in almost any country can pay for the service of a company located in any other country. With cards and e-wallets, this is often not possible.
Passability. Traditional processing or a bank may refuse to process a transaction for many reasons – for example, if it is a payment on a casino website. In such cases, cryptocurrency is the optimal solution: a blockchain wallet, by definition, cannot block a transaction.
Low fees. Even taking into account the processing fees, the costs of crypto transactions are about 1% of the amount.
Implementing open banking
Open Banking is a new framework that allows third parties to use bank data. In this case, these are third-party services.
Technically, the process is carried out using OpenAPI – open programming interface technology that allows you to integrate various solutions from manufacturers.
The introduction of open banking in the long term provides significant advantages, not only for merchants, but also for the online payment industry in general:
Creation of a competitive system among financial service providers;
Stimulating the development of new banking products and introducing innovations in the financial sector;
Based on analytical data on cash flow, cyclical or seasonal nature of the services provided to the client, the bank will accelerate the prompt consideration of applications and quick decision-making for obtaining banking products;
Convenience and ease of use of traditional banking products;
Clients will be able to manage funds in single payment space, in different banks, in a "one window" mode using a single application, as well as a selection of lucrative offers and services without being tied to one bank;
Сhange your bank account or service provider in minutes.
The bottom line
Merchants must quickly recognise and adapt to changing trends. Learn new technologies and take advantage of partnership opportunities.
Learning should not be based on an analysis of experience, this is no longer enough. It is necessary to study and test new promising concepts for attracting and interacting with customers and partners.
Like the way you make payments changes, so does the world.
Therefore, states are obliged to ensure that payment systems evolve, meeting the needs of users while guaranteeing the safety and sustainability of financial transactions.
BUY AUTHORIZE.NET MERCHANT ACCOUNT
BUY 2CHECKOUT MERCHANT ACCOUNT